The 2020 Atlantic Hurricane Season officially begins Monday, June 1st. The season will run for approximately 6 months until the end of November. (Graphic: Kin Insurance)
Season predictions
Forecasters at the National Oceanic and atmospheric Administration (NOAA), Climate Prediction Center, have predicted a 'above-normal activity' for this 2020 Atlantic Hurricane season. According to the scientists, in a recent article, 'Busy Atlantic hurricane for 2020′ "The outlook predicts a 60% chance of an above-normal season, a 30% chance of a near-normal season and only a 10% chance of a below-normal season."
Above, is an infographic published by NOAA's Climate Prediction Center which shows that there is a probability that 13 to 19 named storms, recording winds of 39 mph or higher, could form in the Atlantic Ocean, the Caribbean Sea or the Gulf of Mexico this year. The scientists back their predictions with a 70% certainty that at least 6 to 10 of them could evolve into hurricanes'. A storm is said to be a category 1 when its wind speeds reach 74 mph or higher. According to NOAA's 2020 season outlook, at least '3 to 6 major hurricanes, ranging from categories 3 to 5, or wind speeds in excess of 111 mph or higher, are expected to be a feature this year. An average hurricane season can expect to see 12 named storms, half of each could evolve into which into fully-formed hurricanes, and three becoming major hurricanes. The peak of the hurricane season is said to be between the months of mid-August to late October.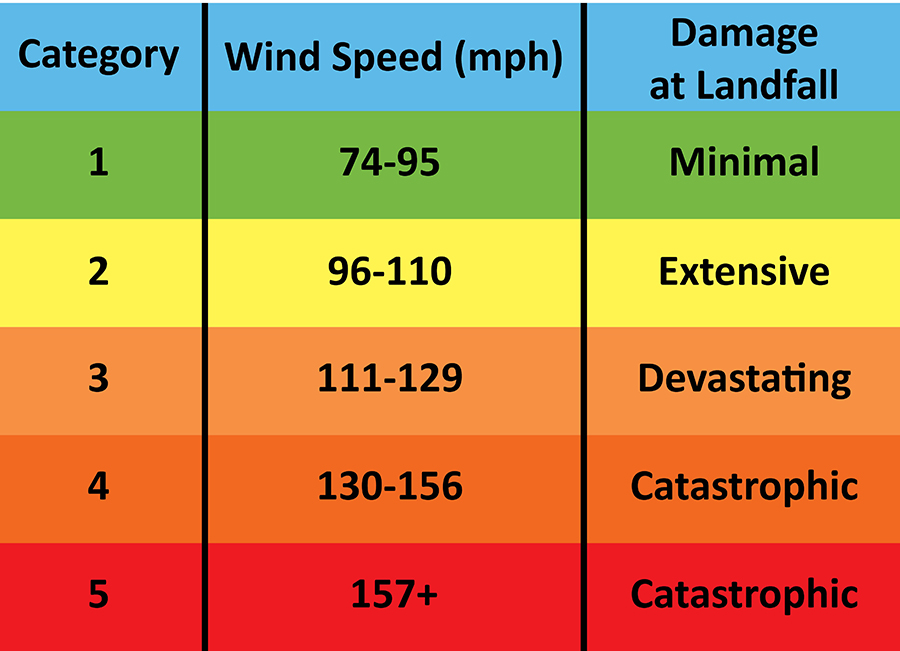 Last year, September 1st, the Bahamas were the latest Caribbean territory to suffer the damaging effects of a category 5 hurricane. Catastrophic, Hurricane Dorian, packing maximum sustained winds of 185 mph (298 km/h), and with hurricane-force winds extending from the center for 45 miles (75km) and tropical -storm-force winds extend a further 140 miles (220km), devastated Abaco and Grand Bahama, two of the territory's most productive islands.
Hurricane Dorian,a Category 5 storm, sat on Grand Bahama for 27 hours. Only the remains of 55 victims were recovered. Thousands were missing and now feared dead as the storm surge generated by the hurricane raged inland submerging whole communities.
A Perennial existential threat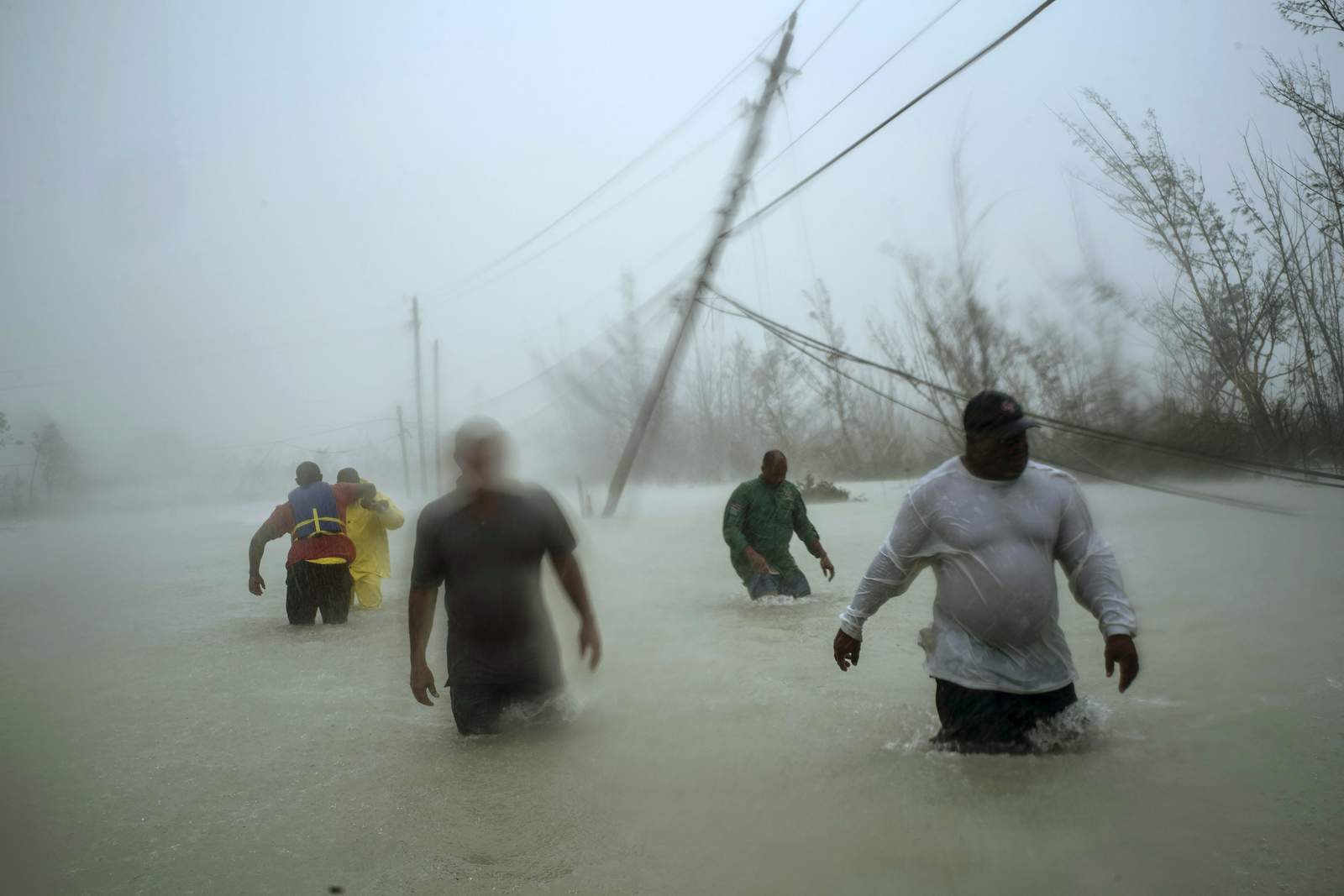 Hurricanes, tropical storms and other weather related phenomena, are a perennial existential threat to small-island, Caribbean states. So too are geological events such as earthquakes, volcanic eruptions and landslides. The Caribbean is also prone to hydrological hazards like floods and tsunamis,and biological threats such as the on-going Covid 19 Pandemic.
Historical records state that the terror of hurricanes has been well documented as far back, as the 16th century. Author of Hurricanes and Society in the Greater Caribbean 1624 -1783, Matthew Mulcahy writes that the early colonists had not experienced such ferocious, and deadly winds until experienced in the West Indies. Likewise the slaves, who the majority came from West Africa had not either.
When Irma and Maria ravaged multiple islands in 2017, the world's jaw dropped in horror as the extent and the scale of the widespread destruction become known. But this is not without parallel in the ancient past of the West Indies.
Mulchay relates, "Most colonial officials recognised that a single storm often damaged multiple colonies" that hurricanes caused utter destruction and economic loss to multiple islands in the British Greater Caribbean in a single event has been repeated over and over again throughout antiquity. Particularly during the colonial period in the West Indies. Indeed, he wrote that one hurricane could strike not only multiple islands,but multiple colonies owned by the different competing European powers. He referenced a storm of 1707 which he said
"levelled the English Leewards islands, the Dutch islands of Saba and St. Eustatius, and the French
island of Guadeloupe."
Meanwhile, author of Sea of Storms – A History of Hurricanes in the Greater Caribbean from Columbus to Katrina, Stuart B Schwartz, recounts the story of the Great Hurricane of October 10 -16, 1780. A year in which at least 8 major storms made landfall in the Caribbean and Gulf of Mexico.
With the American Revolution in the background, the author notes that Puerto Rico and Santo Domingo were impacted by a rare June, hurricane, and followed in August by two hurricanes that affected Louisiana on the United stets mainland and St Christopher (St. Kitts).
A major hurricane killed 3,000 people in Savanna La Ma and Montego Bay in Jamaica crossing over into Cuba on October 1-6. A tropical depression formed in the Gulf of Mexico that would develop into a hurricane of 'tremendous strength' British fleets fighting near Florida and Virginia were sunk. A Spanish fleet of over 60 ships and 4,000 troops was struck by the hurricane of which 2000 are said to have perished.
However, it is the Great Storm in October 10 -16 that would claim between 22,000 and 30,000 lives in the Caribbean. The first Colony to be affected was Barbados where 4,500 colonists and enslaved people died in the devastation. "The storm swung northward," continues the author, "moving up the chain of the Lesser Antilles." Schwartz, records that the Cape verde storm which by today's standards would be equal to a cat 5, passed northward of St. Lucia, St. Vincent and Martinique its cyclonic winds bringing destruction throughout the region.19 Dutch vessels were sunk of the coast of Grenada; two French frigates were either smashed or cast in shore in Guadeloupe. Schwartz adds that in Kingston St. Vincent only 16 of 600 houses were left standing in the ton, and in St. Lucia 6,000 individuals also dies there.
The account makes grim reading adding that some 4,000 seafarers lost their lives when their ships sank. 9,000 people died as a result of the Great Storm in Martinique; 6,000 'enslaved and free people' were killed in Bass Terre, Guadeloupe. "Gales and high seas were experienced elsewhere in the island chain," according to Schwartz. The Storm would hit Western Puerto Rico and eastern Santo Domingo before curving northward into the the North Atlanti, "missing Bermuda but, damaging shipping in the area."
The decade of 1780s, in summary, according to Schwartz, was a year of continuous destruction as a consequence of hurricanes. Jamaica, he noted, that had not suffered a hit for a lengthy period prior to 1780, was struck in 1781, 1784, 1785 and 1786. St Croix, ,Guadeloupe, Barbados, Santo Domingo and Puerto Rico were struck by hurricanes in 1785. 1786 proved to be a repeat performance with hurricanes making landfall on the Leeward islands and Honduras, In 1787, according to the author, "little Dominica was struck by three separate storms."
The satellite era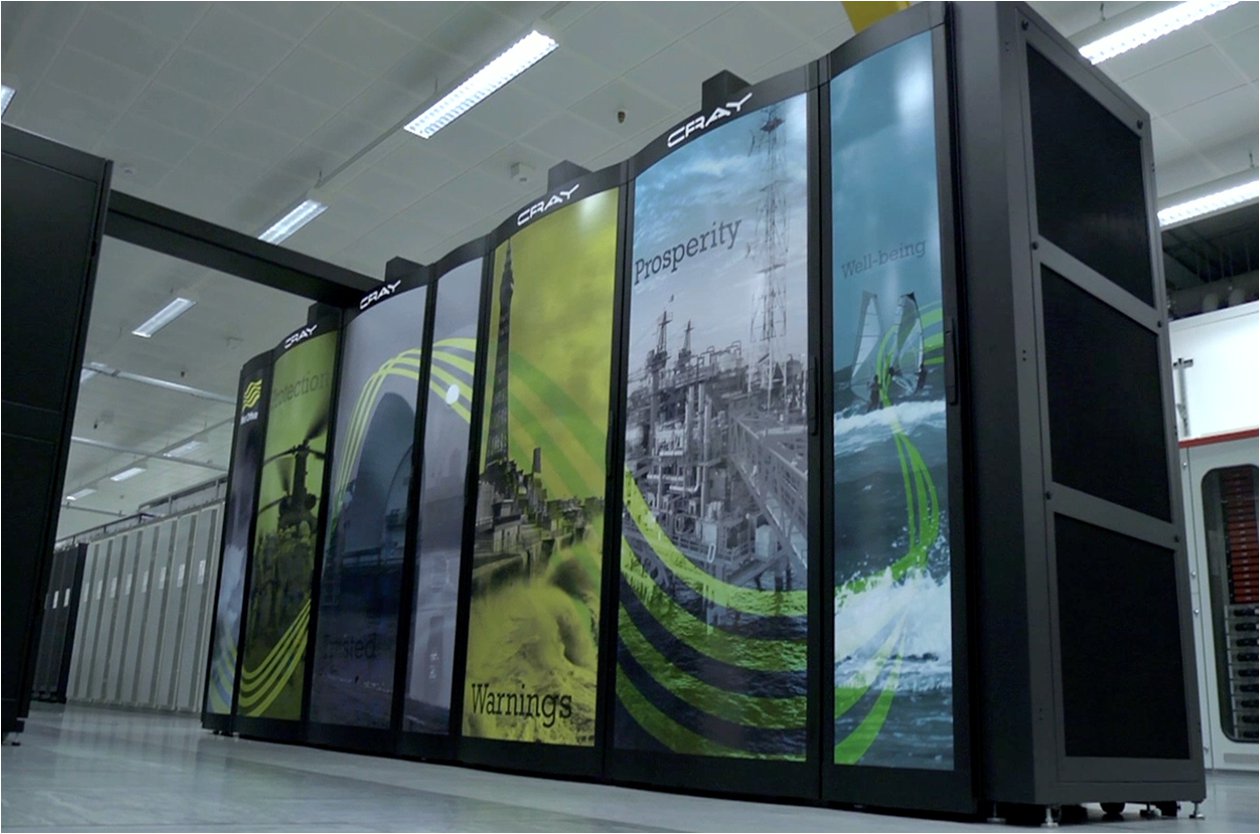 Early colonists had no early-warning systems as obtains today. They learned of the seasonal nature of these dangerous storms from experience or reports circulating in colonial newspapers and pamphlets such as accounts of Spanish missionary, Ramon Pane with Carib indians, and stories from sailors who survived to tell the story at sea.
Fortunately for 21st Century Caribbean, residents in the region are much better prepared for hurricanes. Developments in technology has led to weather satellites and radars. It was only until 1830s that the British Military engineer, William Reid and and american scientist, William Redfield came to the conclusion that hurricanes were in fact 'rotating winds circling a distinct center (Schwartz 2015, p190)
The first successful meteorological satellite was launched on April 1, 1960. The National Aeronautics and Space Administration (NASA) launched Television Infrared Observation Satellite (TIROS-1)
According to a NASA report, TIROS-1 Weighed "approximately 270 pounds and carrying two television cameras and two video recorders, the satellite provided weather forecasters their first-ever view of cloud formations as they developed around the globe."
Weather surveillance radar (WSR) which had its genesis in the military, was originally used as a surveillance tool to identify hostile aircrafts and it was discovered that it was able to detect 'motion of rain droplets' and the 'intensity of the precipitation'.
Modern meteorology also benefits from the power of atmospheric modelling to forecast storms intensity to produce weather forecasts. The Met Office in the UK 'one of the most powerful supercomputing systems in the world dedicated to weather and climate.' According to the Met Office, "This power allows the Met Office to take in 215 billion weather observations from all over the world every day, " the data used as a starting point for running an atmospheric models"containing more than a million lines of code.
The arrival of the internet and the information superhighway and worldwide web, has also enabled that information to be delivered to users in real time right in the palm of their hands. Innovation in this area of investigation continues to evolve.
Further reading
En.wikipedia.org. (2020). Supercomputer. [online] Available at: https://en.wikipedia.org/wiki/Supercomputer [Accessed 27 May 2020].
Kin.com. (2020). Hurricane Deductible Definition – Kin Insurance. [online] Available at: https://www.kin.com/glossary/hurricane-deductible [Accessed 29 May 2020].
Schwartz BS. B.,(2015). [online] Available at: https://www.amazon.co.uk/Sea-Storms-Hurricanes-Caribbean-Columbus/dp/0691157561/ref=tmm_hrd_swatch_0?_encoding=UTF8&qid=1590684964&sr=8-1 [Accessed 28 May 2020].
Met Office. (2020). The Cray XC40 supercomputing system. [online] Available at: https://www.metoffice.gov.uk/about-us/what/technology/supercomputer [Accessed 29 May 2020].